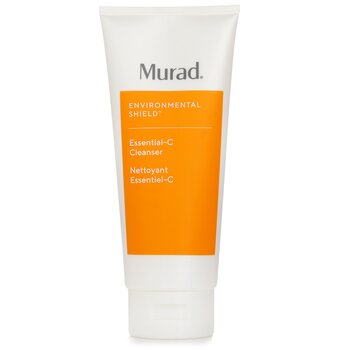 Murad Essential-C Cleanser 200ml/6.75oz
An absolute essential-C cleanser
Helps soothe environmentally stressed skin
Contains vitamin C to neutralize damaging free radicals
With sodium PCA, provide moisture to dry skin
Leaves skin feeling perfectly healthy & smooth
Suitable for environmentally damaged skin
NZ$
105.90
Free Shipping Inc. GST

Add to cart
100% GENUINE Products.
FREE SHIPPING by Post Haste with tracking. Delivery usually takes 5-10 days. Signature is required upon delivery



30 days money back guarantee. If there is any problems with the products please send us an email and we will provide a solution to you, guaranteed.

We use PayPal to securely process payments including credit card payments.
Your purchase is protected by PayPal buyer protection. If you don't receive the products you ordered you can claim your money back.

We also accept direct bank deposit. We bank with ANZ Bank New Zealand. Please contact us for bank account details if you would like to pay using this method.
I have been using Age Balancing Night Cream and Day Cream (Murad brand), and it works really well on my skin. I thought it would be nice to try this cleanser too to complete my regimen, and I was very pleased with the results. My stressed-looking face had become brighter, and it cleanses well removing the rough outer skin. It's a great product. I love Murad!
I have pretty sensitive skin, and this product is great. I like it because it leaves your skin softer than before you used it, so it is like a moisturizer and cleanser in one. Another thing I love about this cleanser is that it really removes dirt and makeup from my face that there is hardly any need for toner afterwards.
I have tried so many different face scrubs and cleansers and from time to time I wanted to try something new which of course would work for me. When I tried this one, I haven't gone back. My skin doesn't feel oily, dry, or itchy; it made my face feel very cool and refreshed. I use this in the mornings because with the citrus/vitamin C, it wakes me up and gets me wide eyed and ready for my day. It brightens up my face after I use it; blemishes gone, blotchy spots gone, face soft and smooth, and skin feeling refreshed. Great cleanser for a great day!!