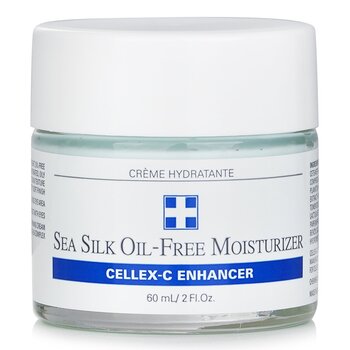 Cellex-C Enhancers Sea Silk Oil-Free Moisturizer 60ml/2oz
A lightweight oil-free facial moisturizer
Contains Omega 3, Marine moisturizing factor & seasilk
Provides non-comedogenic hydration to oily skin
Leaves skin soft, moist & shine-free
Suitable for normal to oily skin
NZ$
107.90
Free Shipping Inc. GST

Add to cart
100% GENUINE Products.
FREE SHIPPING by Post Haste with tracking. Delivery usually takes 5-10 days. Signature is required upon delivery



30 days money back guarantee. If there is any problems with the products please send us an email and we will provide a solution to you, guaranteed.

We use PayPal to securely process payments including credit card payments.
Your purchase is protected by PayPal buyer protection. If you don't receive the products you ordered you can claim your money back.

We also accept direct bank deposit. We bank with ANZ Bank New Zealand. Please contact us for bank account details if you would like to pay using this method.
I just started using this product and I immediately can tell a difference it does on my skin. I have used so many moisturizers before and they all promise the same results, they of course help hydrate my skin like they are supposed to do but this one is best of all. I have oily skin and it's just the perfect one for me. I don't feel greasy and face face don't look shiny. It's really, really good for oily skin. I highly recommend.
I have acne-prone skin and my skin usually break out. I needed a moisturizer that would work for my skin. This moisturizer work so well, it makes my skin hydrated without the greasy feeling. It's light weight, absorbs into the skin easily and goes on smoothly. This moisturizer has never caused my skin to act up. It causes no irritation, no breakouts and it doesn't make me feel oily. This is the best moisturizer I've used so far and I'll keep on using it.