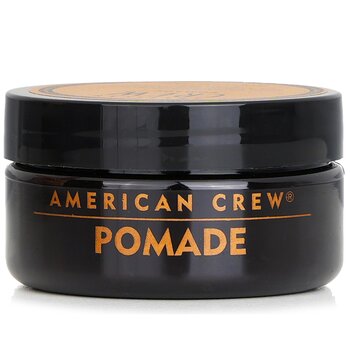 American Crew Men Pomade (Medium Hold with High Shine) 50ml/1.75oz
Contains versatile water-based formula
Perfect for slicked back or rough textured, high shine styles
Ideal for curly or straight hair
Apply to towel-dried hair. Comb or brush into place
NZ$
34.90
Free Shipping Inc. GST

Add to cart
100% GENUINE Products.
FREE SHIPPING by Post Haste with tracking. Delivery usually takes 5-10 days. Signature is required upon delivery



30 days money back guarantee. If there is any problems with the products please send us an email and we will provide a solution to you, guaranteed.

We use PayPal to securely process payments including credit card payments.
Your purchase is protected by PayPal buyer protection. If you don't receive the products you ordered you can claim your money back.

We also accept direct bank deposit. We bank with ANZ Bank New Zealand. Please contact us for bank account details if you would like to pay using this method.
A pomade is more than just a pomade when it does more than holding the hair style in place. This pomade from American crew does not only hold the hair but makes it look shiny as well. Just towel dry your hair and apply this and you are good to go!